WXAXRXP: 30 Jahre Warp Records
Alle Infos zum dreitägigen Takeover bei NTS – mit Zeitplan!
20.6.2019
•
Sounds
–
Text: Thaddeus Herrmann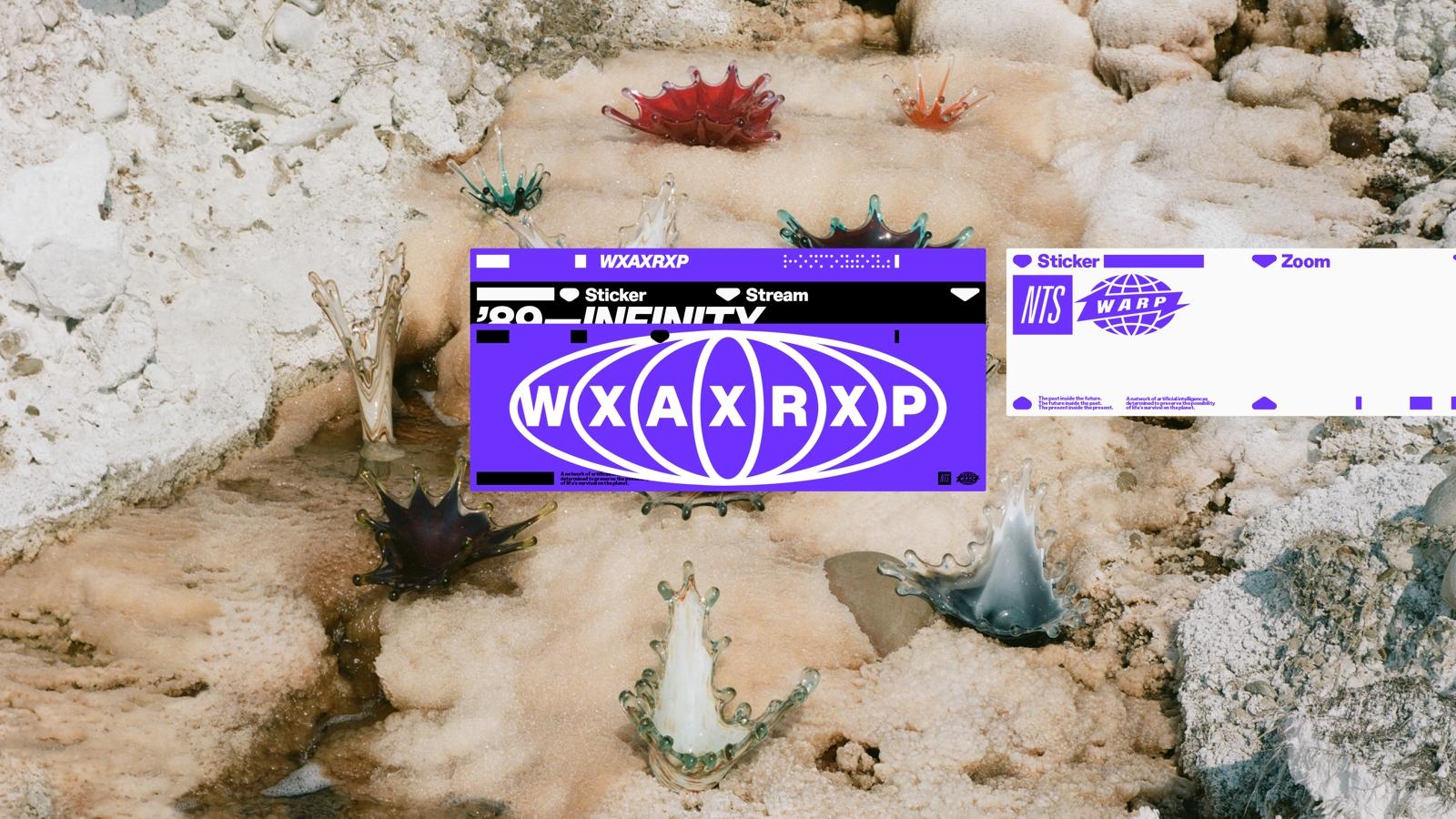 Wer braucht schon Box-Sets?
Warp Records wird 30 Jahre alt. Haben lange durchgehalten, die Bleeps, wobei die ravende Initialzündung mittlerweile nur noch einer von zahllosen musikalischen Eckpunkten des Labels ist. Zum runden Geburtstag gibt es – dankenswerter Weise – keine aufwendige Collector's Box mit 25 LPs in mehrfarbigem Vinyl, sondern WXAXRXP, einen Takeover beim Online-Radio NTS. Mit allen. Also: mehr oder weniger.
All das wisst ihr bereits, die Postings dazu in den Sozialen Medien wurden freudig durchgeklickt. Aber wer spielt wann? Drei Tage vor dem Rechner sitzen und darauf hoffen, seine ganz persönlichen Heldinnen zu erwischen: So prekär ist das Leben dann doch noch nicht. Das komplette Line-up inklusive Zeitplan kam gerade rein. Komplett ist wichtig, denn ein paar Überraschungsgäste sind noch dazu gekommen. Alle Shows der Warp-Künstler\innen werden übrigens nur live ausgestrahlt und sind nicht im Archiv für etwaiges Nachhören verfügbar. Hardcore-Fans haben hoffentlich noch ihren DSL-Provider gewechselt, ordentlich GB für ihren Smartphone-Vertrag zugebucht und sich eine große SSD für den Mitschnitt zugelegt. Los geht es morgen, am Freitag, um 13 Uhr deutscher Zeit.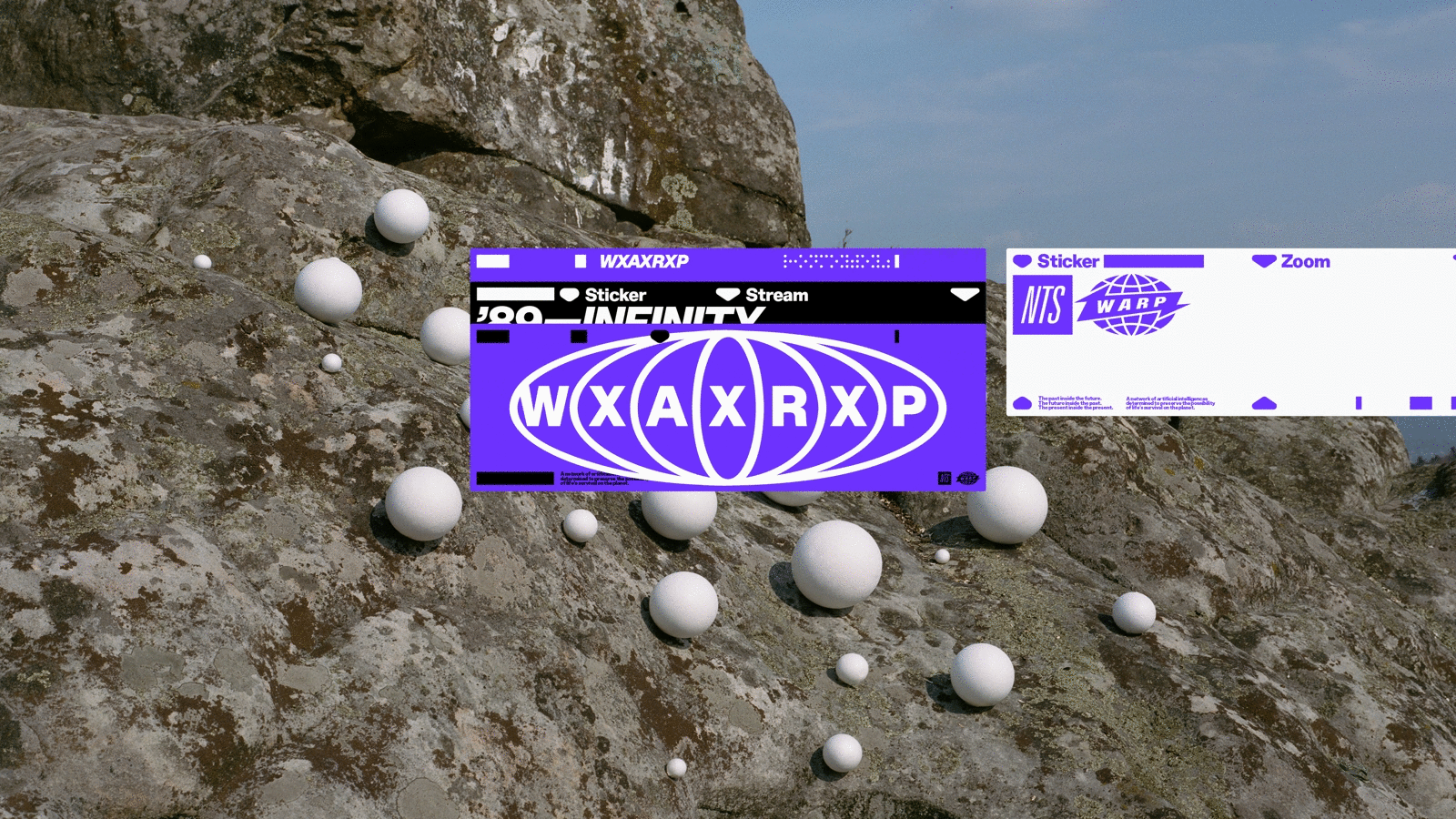 Bislang bestätigt waren:
Aphex Twin • Autechre • B12 • Battles • Bibio • Boards of Canada • Brian Eno • Broadcast • Chris Taylor (Grizzly Bear) • Danny Brown • Darkstar • DJ Nigga Fox • Evian Christ • Flying Lotus • GAIKA • Gonjasufi • Hudson Mohawke • Kelela • Kelly Moran • kwes. • Leila • LFO (A tribute to) • LoneLady • Lorenzo Senni • Mark Pritchard • Mira Calix • Mount Kimbie • Nightmares on Wax • Oneohtrix Point Never • Plaid • Squarepusher • Yves Tumor • Winston Hazel (Forgemasters) • !!!
Als Special Guests wurden nun noch bestätigt:
Adrian Sherwood • Bone Head • Death Grips • Ezra Miller • Extinction Rebellion • Hassan Rahim • Paul White • Primitive Art • Rian Treanor • Ryuichi Sakamoto • Shayne Oliver (HBA) • Special Request • Tim Saccenti • Weirdcore
Ein paar Highlights im Überblick:
Boards of Canada's first public outing since 2013's Tomorrow's Harvest album with a mysterious two hour mix.
Aphex Twin presents his one off performance from London's Barbican Hall in 2012.
Brian Eno collaborates with Extinction Rebellion for a powerful radio narrative.
Brand new live sessions from Mount Kimbie and Bibio.
Mixes of previously unheard music from Autechre, Kelela, Hudson Mohawke, Mark Pritchard, Bibio, Lorenzo Senni, Clark, Plaid, Darkstar and DJ Nigga Fox.
Exclusive full-length live sets from Oneohtrix Point Never and Kelly Moran.
New mixes from Flying Lotus, Nightmares on Wax, Danny Brown, John Stanier (Battles), Chris Taylor (Grizzly Bear), !!!, kwes., GAIKA, LoneLady, Winston Hazel (Forgemasters) and Mira Calix.
Live radio shows from the flagship NTS studio in Gillett Square from Squarepusher, Leila and Evian Christ.
Und hier der genaue Ablauf – für die Sendezeiten in Deutschland jeweils eine Stunde dazurechnen, die Angaben sind in GMT
Channel 1 - Full Schedule (all times GMT):
Friday 21st June
12.00 - Mark Pritchard
13.00 - Mount Kimbie
13.25 - Bibio
13.36 - Nightmares on Wax
16.00 - Broadcast
17.00 - kwes.
18.00 - Plaid
19.00 - Aphex Twin
19.30 - Death Grips
20.00 - Oneohtrix Point Never
21.40 - Shayne Oliver / HBA
22.00 - Danny Brown
23.00 - Autechre
Saturday 22nd June
00.00 - John Stanier (Battles)
01.00 - !!!
03.00 - Hassan Rahim
04.00 - Tim Saccenti
06.00 - Ezra Miller
07.00 - Broadcast
08.00 - Clark
09.00 - Paul White
10.00 - Lonelady
12.00 - Kelly Moran
13.00 - Bibio
14.00 - Special Request tribute to LFO
16.20 - Adrian Sherwood
17.00 - Leila
18.00 - Hudson Mohawke
19.00 - Bonehead
19.30 - Evian Christ
21.00 - Squarepusher
22.00 - Flying Lotus
23.00 - Ryuichi Sakamoto
Sunday 23rd June
00.00 - Ryuichi Sakamoto
00.30 - Mira Calix
02.30 - Plaid
03.30 - Rian Treanor
04.30 - DJ Nigga Fox
06.00 - Aphex Twin
08.00 - Kelly Moran
09.00 - Primitive Art
10.00 - Lorenzo Senni
11.35 - Weirdcore
12.35 - Bibio
13.00 - Gonjasufi
14.00 - Winston Hazel (Forgemasters)
15.00 - Gaika
16.00 - Extinction Rebellion x Brian Eno
17.00 - Chris Taylor (Grizzly Bear / CANT)
18.45 - Darkstar
20.00 - Kelela
21.00 - Boards of Canada
23.00 - Autechre